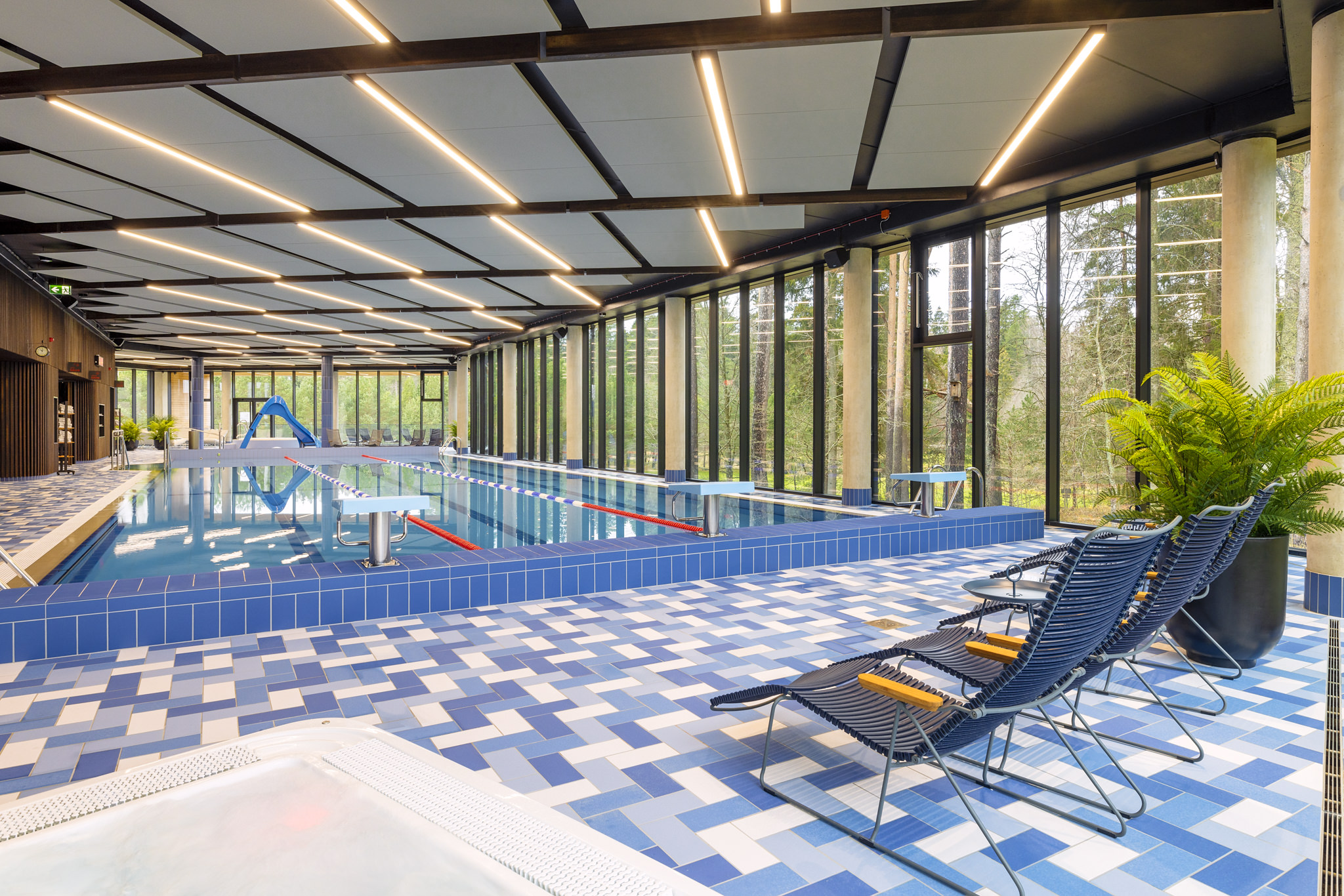 VEEMÕNULA
The air temperature in the Tõrva Veemõnula pool area is 33 ⁰C
25-meter swimming pool
We have a 25-meter swimming pool with three lanes, the lowest part of which is 1.05 m, and the deepest part is 1.60 m deep. The temperature of the pool water is 28 °C, which is suitable for bathers, athletes as well as those simply enjoying the pleasures of water. In addition, our swimming pool is equipped with relaxing massage jets that add spice to the swimming.
Children's and pleasure pool
The temperature of the Tõrva Veemõnula children's and pleasure pool is 33 °C. Here you can let the underwater massage jets of the pleasure pool relax your body, while the family's smaller ones enjoy the water pleasures safely and the bigger ones enjoy themselves by going down the waterslide.
The depth is increasing, 0.15 m in the lower part and 0.95 m in the deeper part.
Jacuzzis
Underwater massage in hot 35 °C jacuzzis affects the nervous system, helping to lift mood and relieve stress and relieving insomnia. When enjoying a jacuzzi, one often forgets that in addition to relaxation, it is also good for our physical health. Hydromassage affects both digestion and improves bowel function. Jacuzzis are also justifiably a favorite of athletes, as the vibration there reduces muscle stretching, reduces pressure on blood vessels, and also contributes to the improvement of the entire blood circulation. In addition, the jacuzzi helps to remove lactic acid that accumulates in the muscle tissue after sports practice.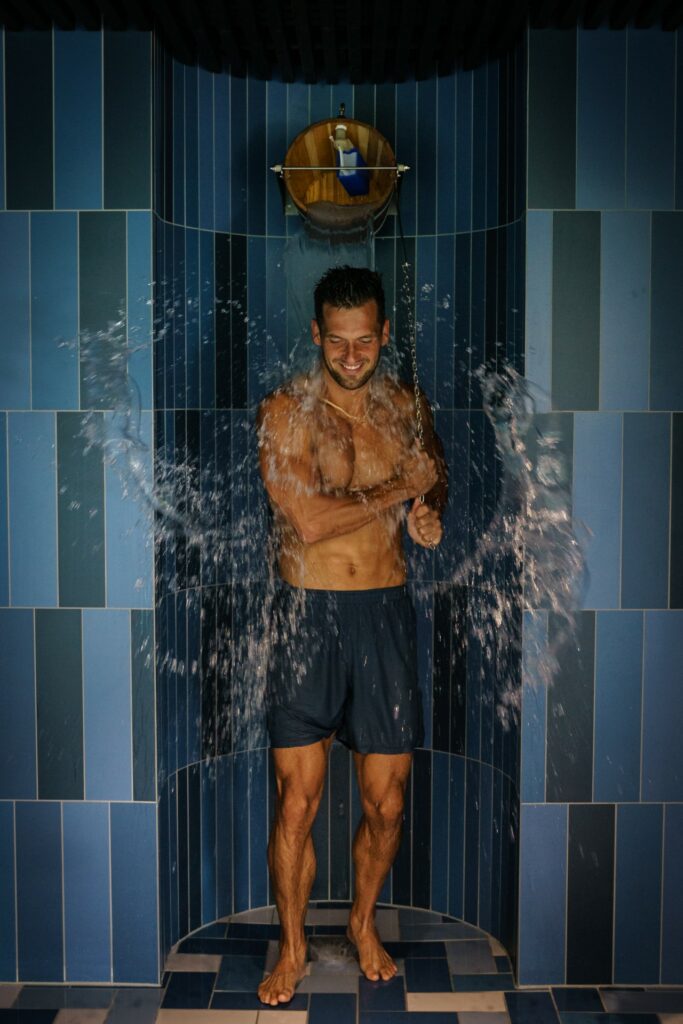 Bucket of cold water
Also, find the bucket of cold water – it is truly refreshing and energizing! It is a special bucket that is installed on the wall in the area between the steam sauna and the salt sauna, where you can get a real invigorating experience after the sauna by pulling the water from the bucket down on top of you. Cold water cools the body quickly and intensively.