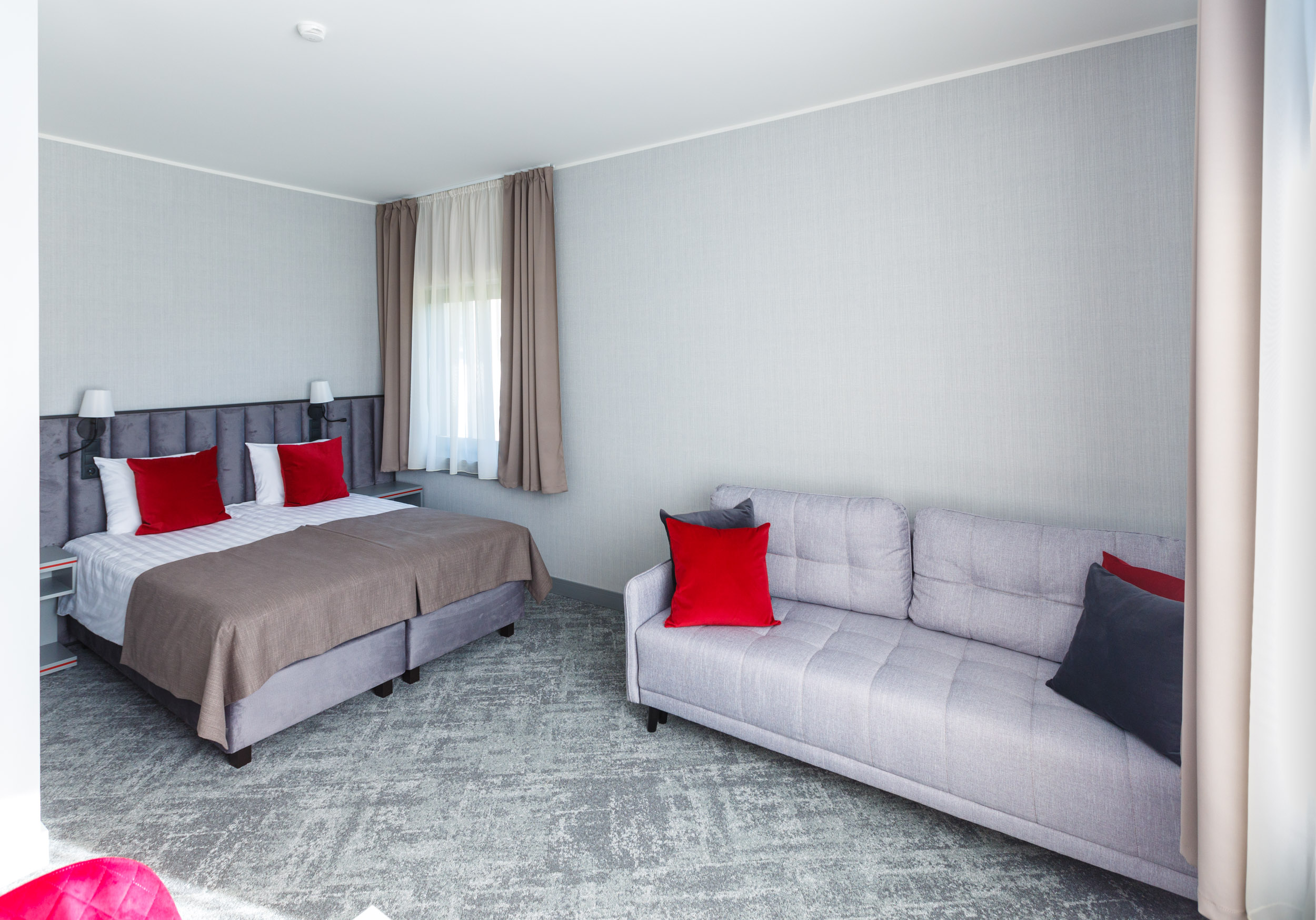 RELAXING VACATION AWAITS!
Come and enjoy a relaxing vacation with overnight stay in South-Estonia's newest water and sauna center, the Tõrva Veemõnula!
Accommodation in Tõrva Veemõnula
Eleven cozy numbered rooms await on Veemõnula's first floor. Out of those eleven, there are eight Twin/double Standard rooms, two Superior rooms which fit three and one Deluxe room, which holds up to four guests. In addition, we also have family rooms that are interconnected with doors. These cozy and modern rooms have everything you need for a truly invigorating and recuperating vacation.
The cost includes:
A buffet breakfast, which we offer in the Veemõnula café.
Unlimited relaxation in the Tõrva Veemõnula water and sauna center.
Free parking.