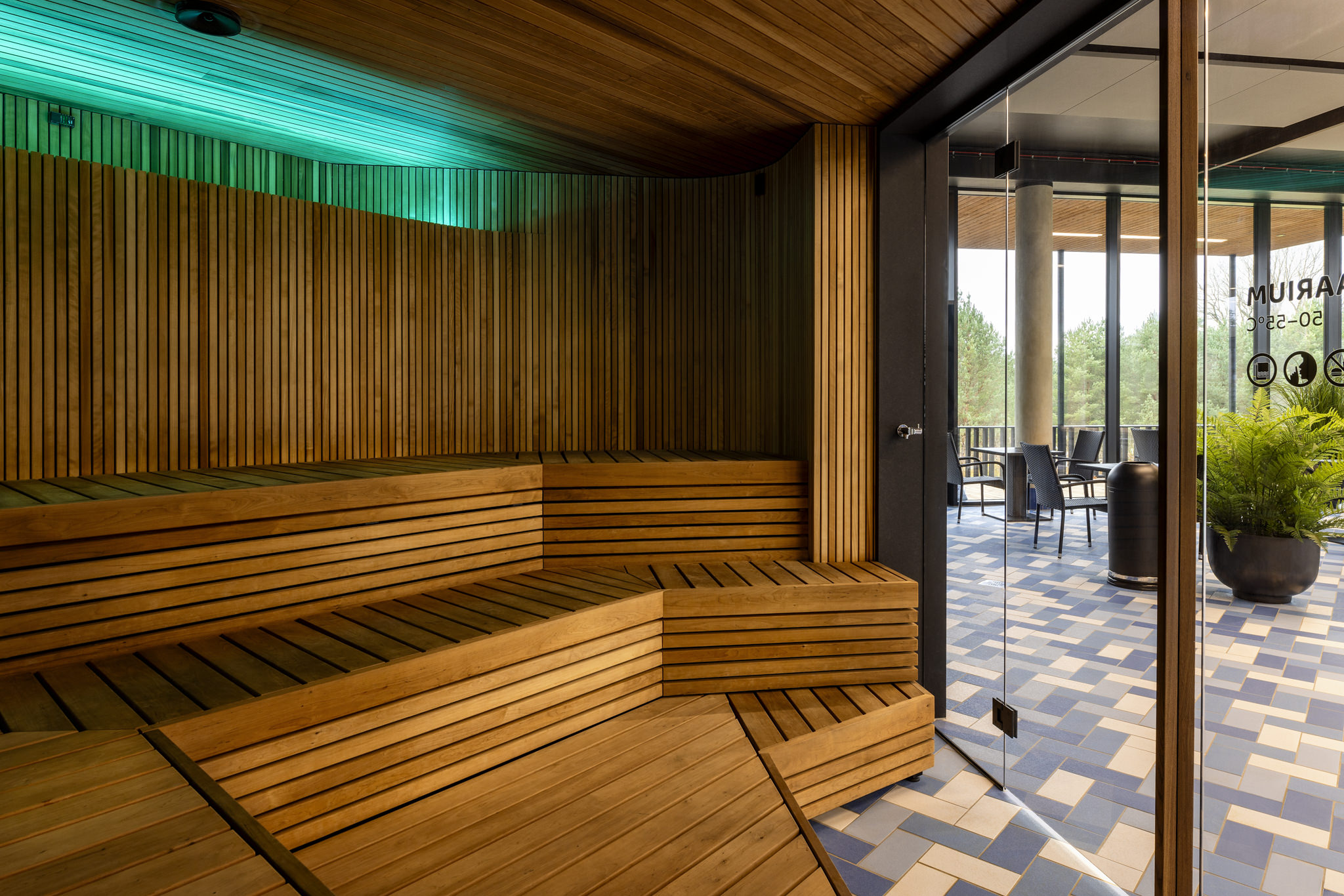 SAUNAS
Steam sauna (50-55°C)
In the steam sauna you will be surrounded by steam clouds, which are enriched with the essential oil of a pine tree.
Warm steam cleanses the skin, improving its tone and elasticity. Due to the steam bath, the body reacts less to weather changes and is stronger. As a bonus, calories are consumed, and the fitness of your vascular system improves. In terms of its aromatherapy properties, pine is stimulating and energizing, also increasing male potency and vitality.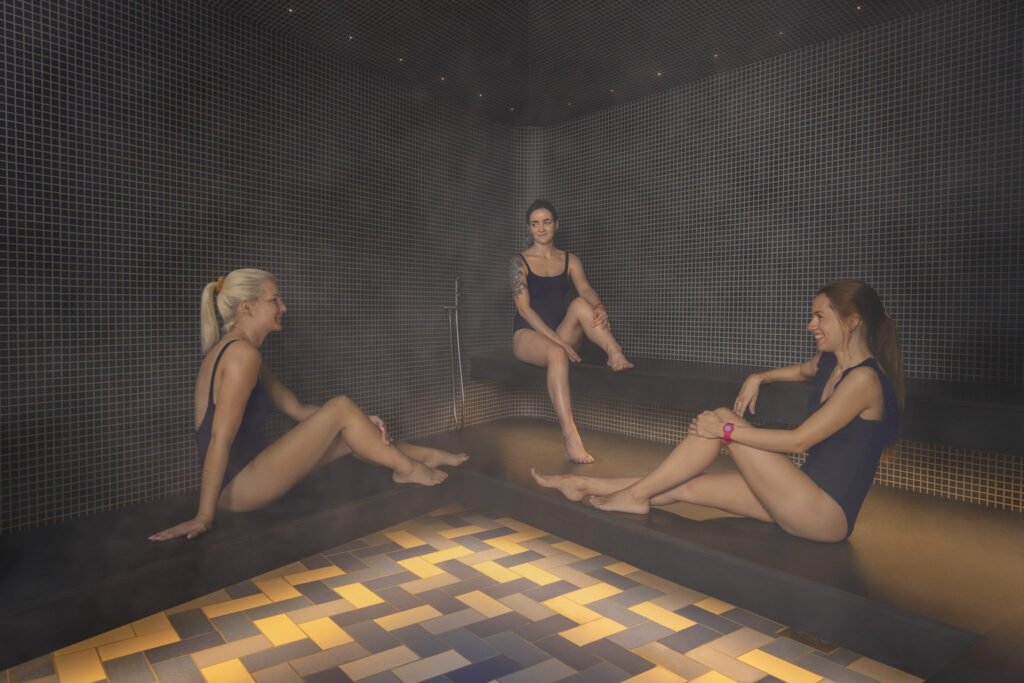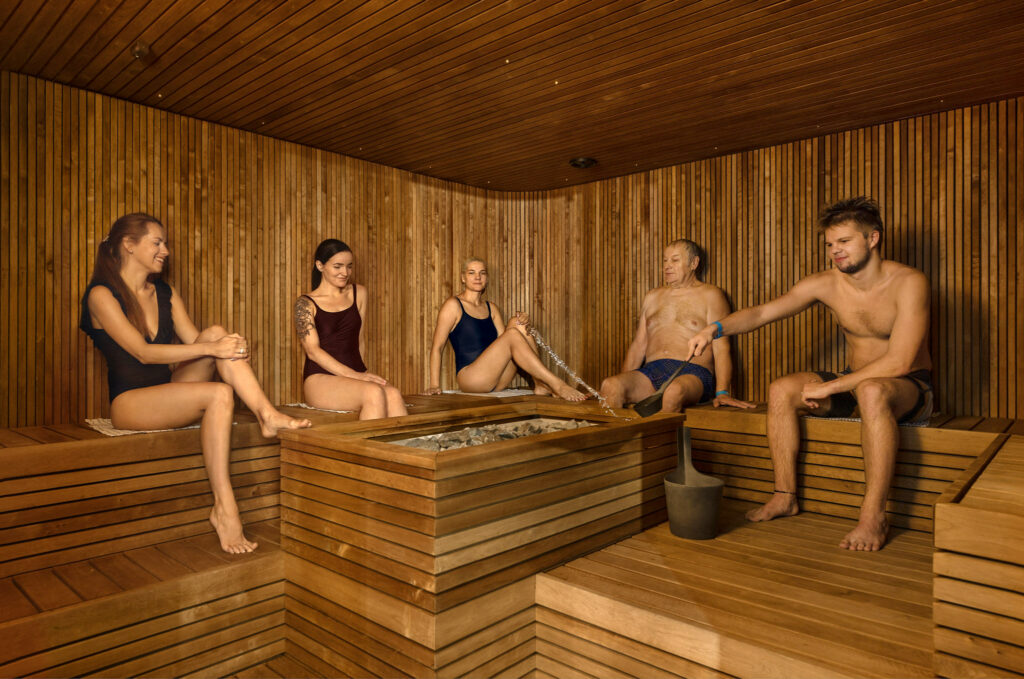 Vapor sauna (80-85°C)
A classic invigorating Finnish sauna with exactly the right heat and moisture levels to relieve body tension allow you to forget about everyday worries and relax your mind. It is possible to adjust the heat for yourself by selecting different steps of the sauna bench. The air in the sauna is rather hot and dry, but throwing water on the stones of the heater can create a temporary pleasant humidity.
Salt sauna (45-50°C)
The salt sauna combines all the advantages of a steam sauna with the healing properties of salt. In the salt sauna, you can rub your body with salt (recommended for about 10 minutes). The salt has a natural cleansing and antibacterial effect and has a very good effect on the respiratory tract. In a sauna with high humidity, the healing effect of salt vapors is very high. The warm steam opens the skin pores, and rubbing with salt gently exfoliates the skin, resulting in soft and radiant skin. After the sauna, it is important to wash the salt off under running water.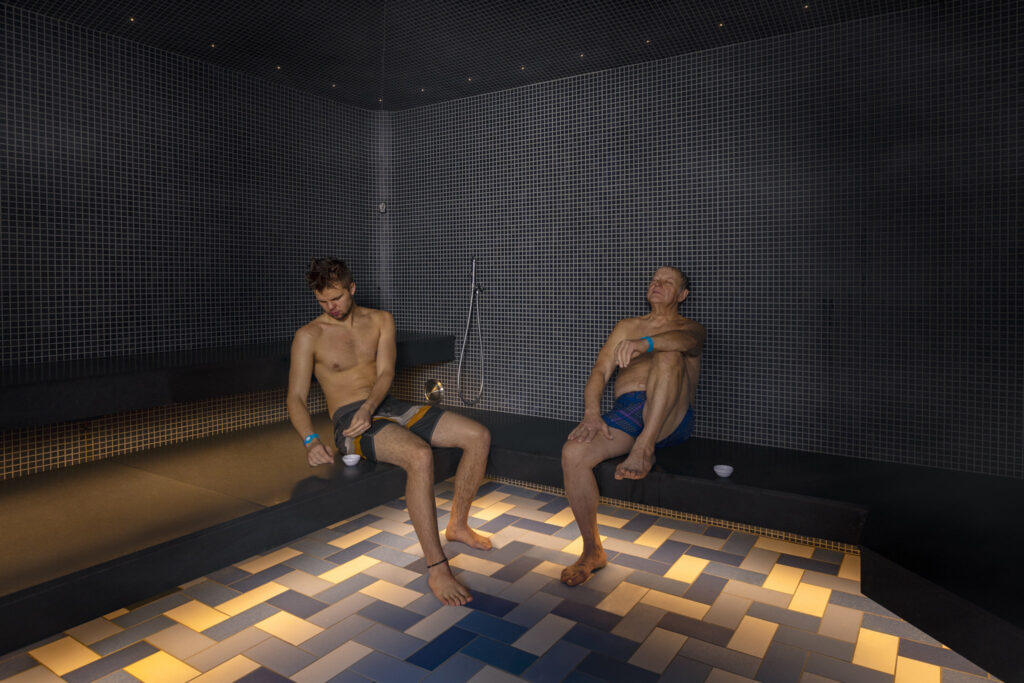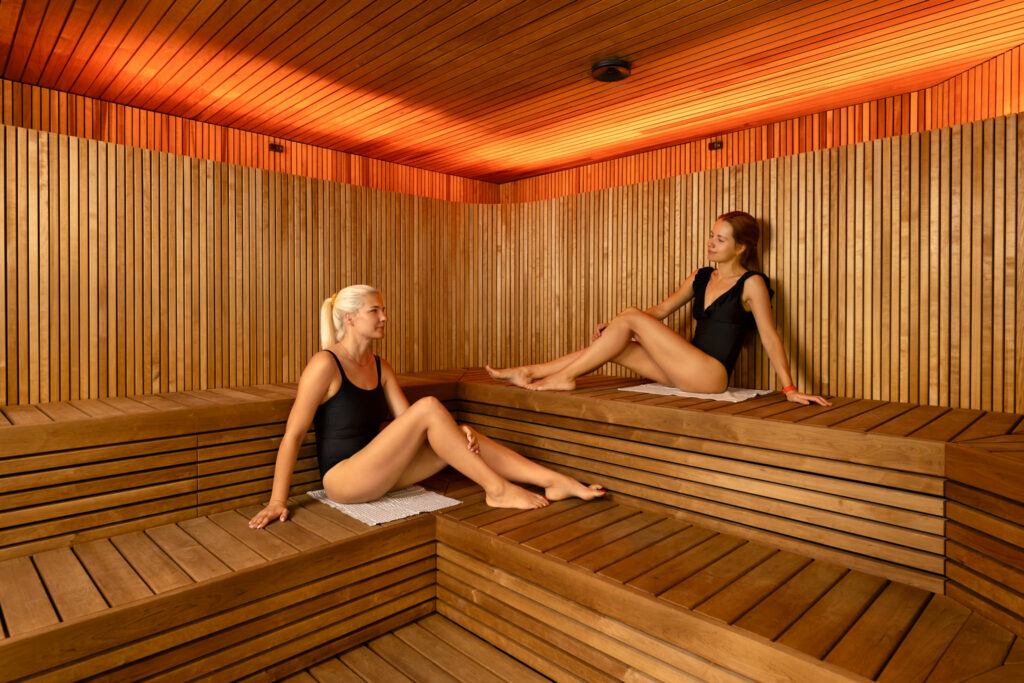 Sanarium (50-55°C)
The sanarium is a sauna with a low temperature and medium humidity, which relaxes perfectly, normalizes blood circulation and sleep, improves the functioning of the nervous system and metabolism.
The sanarium ensures slow and deep warming of the muscles and internal organs and is suitable for those who do not enjoy high heat.
Our sanarium is spacious, and the alternating play of colors caresses the senses.